Dent Removal Training Institute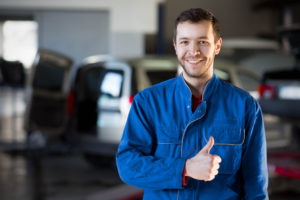 Vehicle repair requires specialized knowledge and skills. At the training institute that is run by C&D Dent Guys in El Paso, it is possible to learn all of the information you need to get the job done right.  Paintless dent repair has become one of the most popular methods of fixing vehicles that have dings and creases, but paintless dent repair requires advanced skills and the knowledge of how to do it right.  Learning from professionals through hands-on training makes it possible to find out how to fix dents, dings, and other damage to vehicles.
Learning About Vehicle Repair at a Training Institute
From paintless dent repair to filling in windshield cracks, there are many different kinds of vehicle repairs that all require insider understanding into the repair process.  Learning how to handle aesthetic and functional fixes on cars isn't something that can be read about in a book or learned from a video- getting in person training at a training institute is going to be the best way to become good at making the necessary repairs that are in-demand by vehicle owners.
Choosing a Training Institute
Only professionals should be providing training to people who want to learn about effective vehicle repairs. At C&D Dent Guys, we've been in business for more than a decade and our technicians who perform repairs and who provide training services usually have 15 or more years of industry-experience as experts in the business.  We understand not only what it takes to do a seamlessly repair job that will restore cars to better than ever but we also understand what is involved in teaching vehicle repair skills.
To learn more and to find out if our training institute can impart the knowledge you need, contact us today.